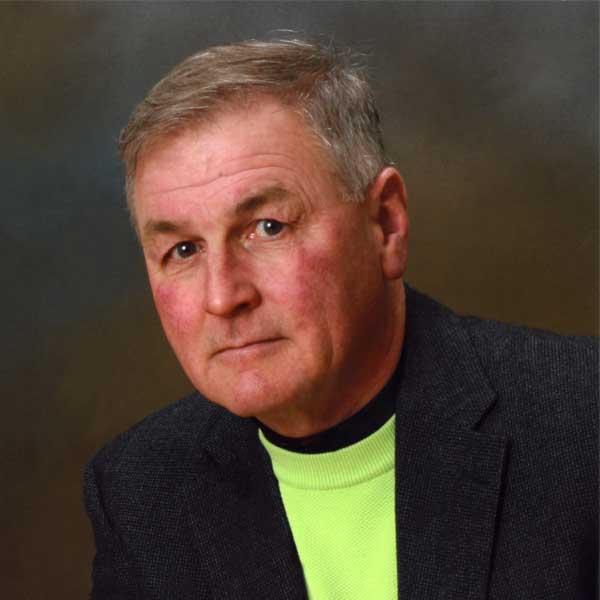 Mike Johnson
Chairman of the Board
A co-founder of IEI General Contractors along with Brad Deprez, Mike's extensive industry experience includes architectural drafting, designing, project coordination, management and estimation. He is a past president of the Wisconsin chapter of the Associated General Contractors, Fox Valley chapter of the Construction Specifications Institute, and the De Pere Kiwanis Club.
Mike's educational background includes a bachelor of science from Northern Michigan University and a bachelor of science in architecture from Lawrence Institute of Technology.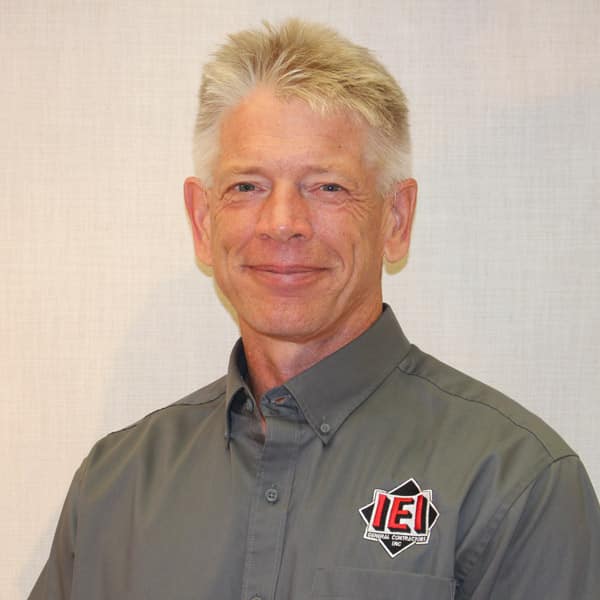 Chris Berg
President
Chris has been part of the IEI General Contractors team since 1990 and is now part-owner of the company. He is a graduate of the University of Wisconsin-Stout, where he earned a degree in industrial technology with a concentration in building construction.
Chris's responsibilities include maintaining and updating our bid notification system, and is our lead estimator. He was promoted from estimator/project manager to vice president in 2007, and president in 2012. Chris serves on the YMCA Board.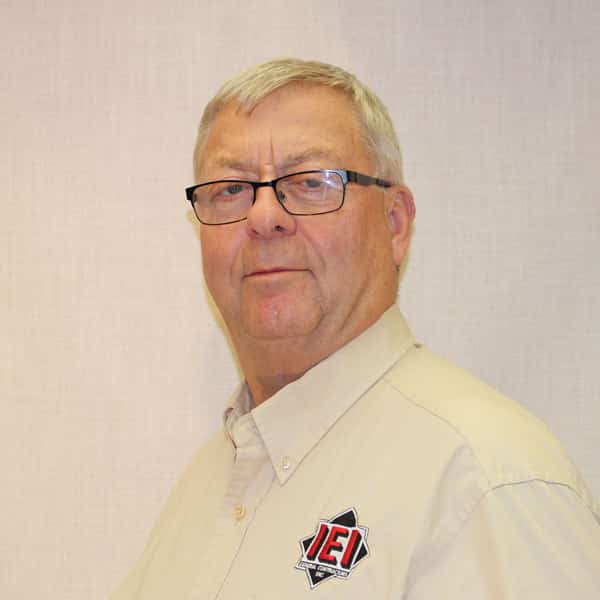 Brad Deprez
Secretary/Treasurer
A co-founder of IEI General Contractors along with Mike Johnson, Brad serves as the company's chief financial officer. A graduate of Northeast Wisconsin Technical College with a degree in accounting, Brad has served as a trustee on the North Central States Regional Council of Carpenters Pension and Health Funds, and chairman of the Northeast Wisconsin Joint Apprenticeship Committee for Bricklayers and Allied Craftsman.
Brad is a member of the Knights of Columbus Council #6279 (past Grand Knight) and serves on the scholarship committee for the Fox River Valley Contractors. He also has been a past member of the Fox River Valley Masons Promotion Fund, and has served on various committees at St. John the Baptist Church in Howard.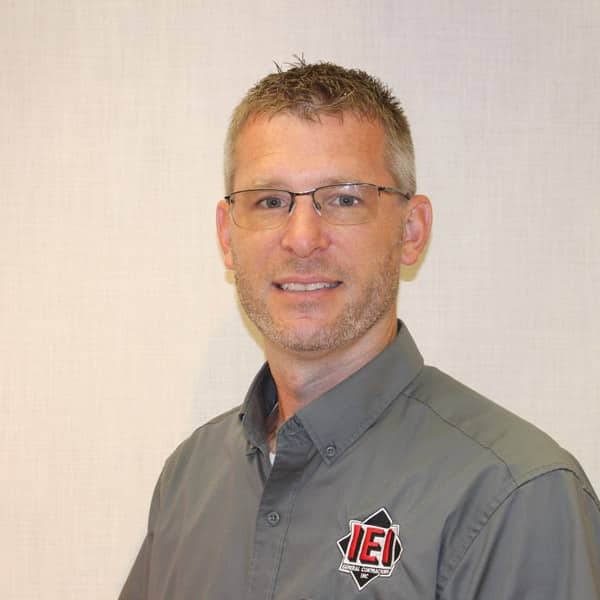 Brandon Martzke
Vice President
Brandon joined the IEI team in 2008 after earning a bachelor's degree in construction management and an associate degree in civil engineering technology from Michigan Technological University. He serves as a project manager, with duties that include estimating as well as purchasing most of IEI's tools, equipment and trucks. Brandon serves on the Carpenters Joint Apprenticeship Committee.
Brandon was promoted to his current position of vice president of administration in 2015, at which time he became part of IEI's ownership group. Brandon's responsibilities include building and maintaining IEI's computer estimating system.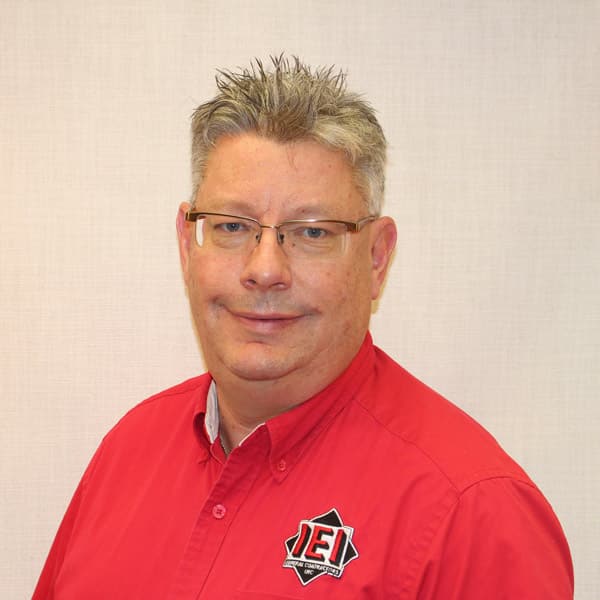 Kevin Hanson
Board Member
Kevin has been with IEI since 1997 and currently serves as a senior project manager. He has primary responsibility for most of IEI's large healthcare industry projects, including the Bellin Clinic and Surgery Center in Marinette and OSMS in Green Bay and Fox Crossing.
Kevin earned an associate degree in architectural technology from Northeast Wisconsin Technical College and previously served as construction project manager and designer for Shopko Stores Inc. from 1985-1997, where he also assisted in the coordination of the "Christmas in April" housing development effort. He coordinated the set design and construction for the Green Bay Area Children's Hospital Telethon for six years.
Kevin is a member of the Knights of Columbus, serving as Grand Knight from 2011-2014.