Company has had no lost time injuries since 2008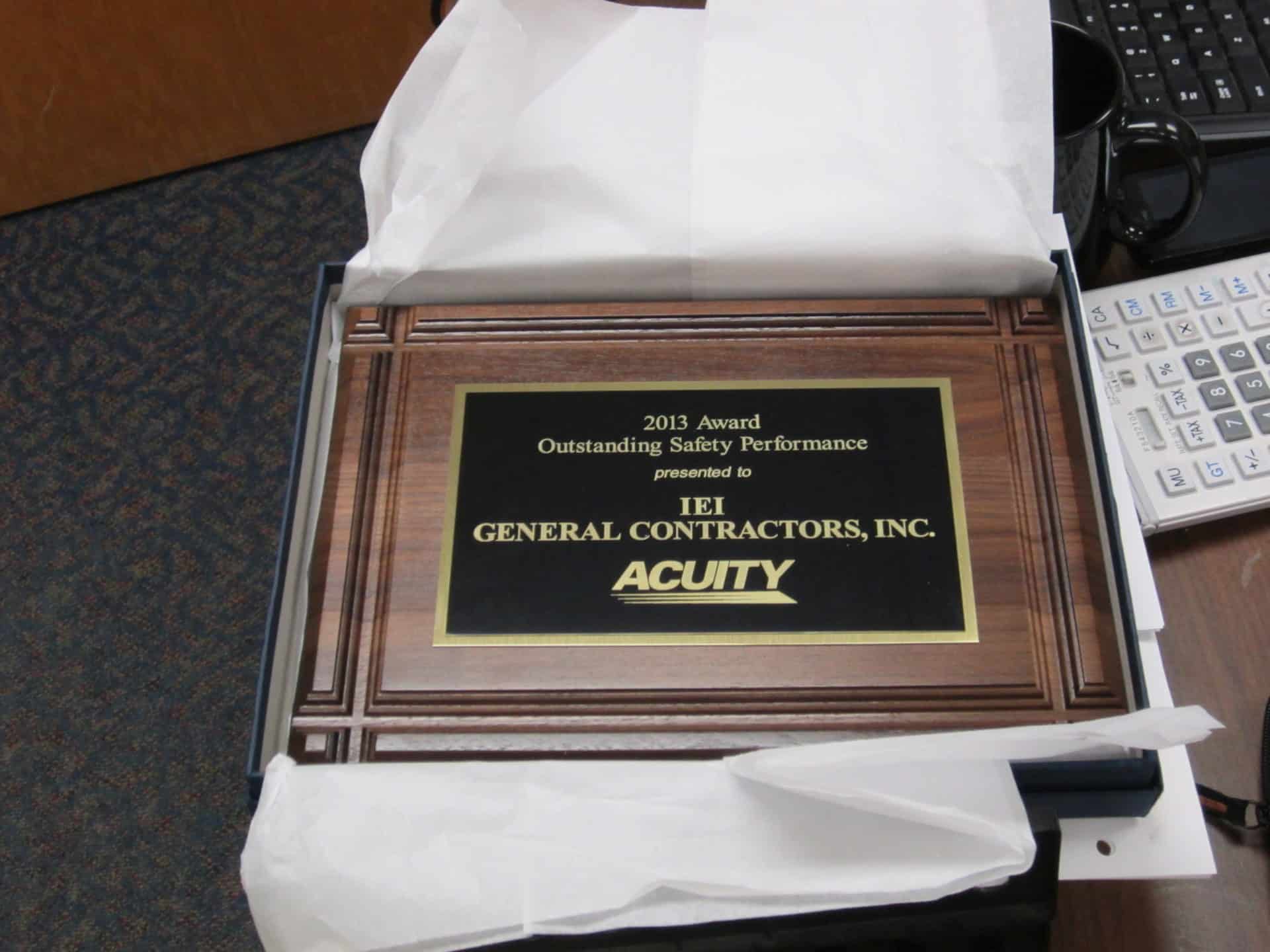 DE PERE, Wis. – IEI General Contractors, Inc., a general building contractor,  has received the ACUITY Safety Award from the Sheboygan, Wisconsin-based property and casualty insurer. ACUITY presents the award to businesses that are exemplary in helping ensure a safe workplace.
"Jobsite safety is one of the most important components in the successful completion of any construction project," said IEI chairman Mike Johnson. "Our solid safety rating enables us to pass along insurance savings to our clients and minimize the overall cost of a project."
IEI adheres to an established safety program adapted from the Associated General Contractors of America, Wisconsin Chapter Safety Policies and Procedures. These policies and guidelines assure compliance with federal, state and local regulations, with an emphasis on Occupational Safety and Health Act (OSHA) standards for the construction industry.
All IEI foremen and superintendents have at least 30 hours of OSHA training and the resulting OSHA 30 certifications. IEI General Contractors, which has had no lost time due to injury since 2008, employs up to 50 workers.
For more information on IEI General Contractors, go to https://ieigc.com/ or call 920-337-2111.